Weekly overview
The Derivatives Magazine #24
Last week was another week of consolidation for the crypto market.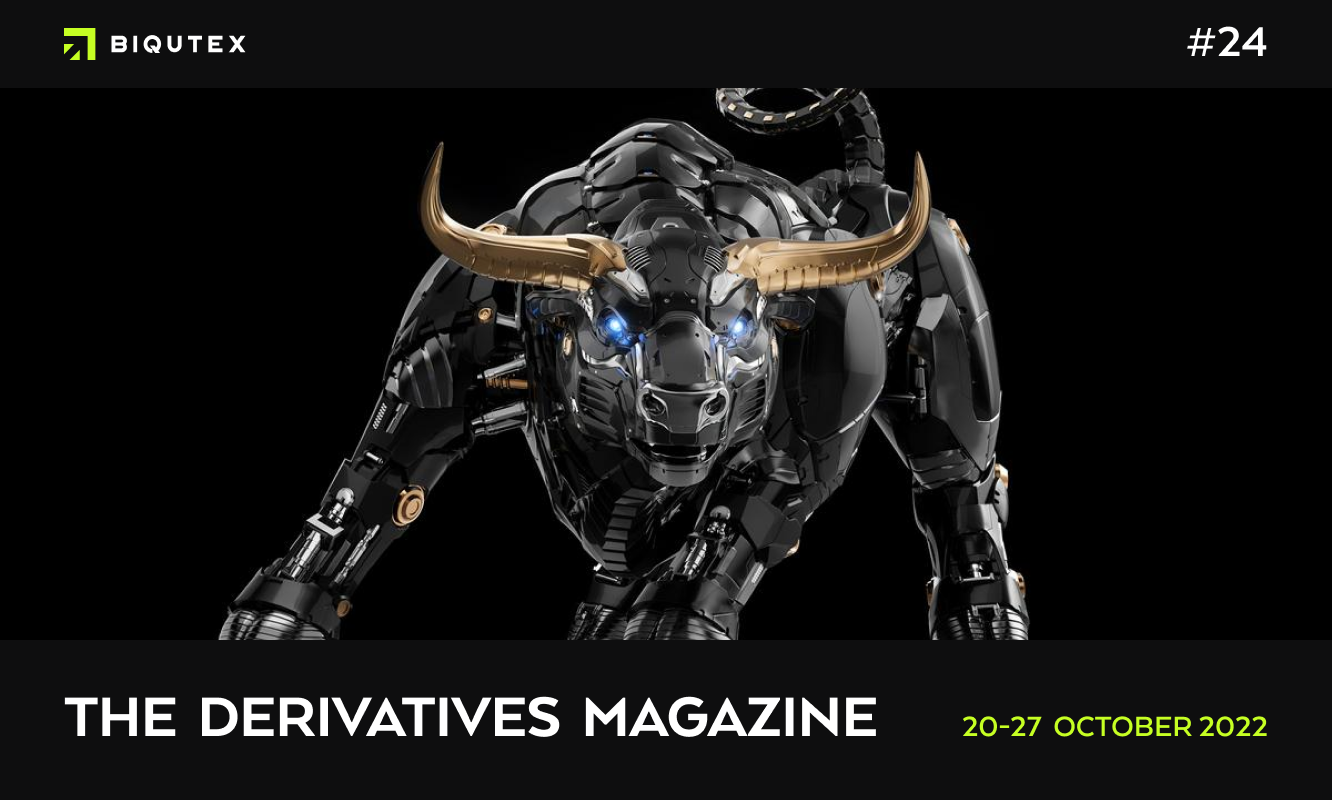 During the last month, the total capitalization index chart had been moving between $935 billion and $837 billion. The index started last week at $899 billion. Then, by the middle of the week, it was down to $853.3 billion. After that, it was almost back to where it started. The week ended at $887.4 billion (decrease by the results of the period - 1.29%).
There has been a lot of talk lately about the high level of correlation between the cryptocurrency market and traditional markets. However, if you look at the bitcoin price chart and the S&P 500 Index over the past two months, you can see that stocks have actually continuously fallen in price for most of that time, while BTC has looked like a fairly stable asset against them. Nevertheless, there was a small local rally in stocks during the last week, and BTC did not react to it. All of the above may be an indicator of a growing divergence in the dynamics of the processes taking place in traditional markets and in the crypto market.

The recent record correlation between BTC and gold only confirms previous hypotheses. According to Bank of America, Bitcoin is once again starting to be in demand among investors as a protective asset amid market uncertainty.
The week also saw a historic Bitcoin network hash rate record. This means that mining has never been so difficult before ("mining complexity" is the number of computational operations it takes to create one block). It turns out that the activity of the network at the moment is very high. Despite the fact that the bitcoin price is now near a supposed "bottom" and mining is not very profitable, miners continue to invest in equipment and seem to be positive about the asset. In the long run, however, this could create additional pressure on the price, as miners will need to recoup their costs sooner or later.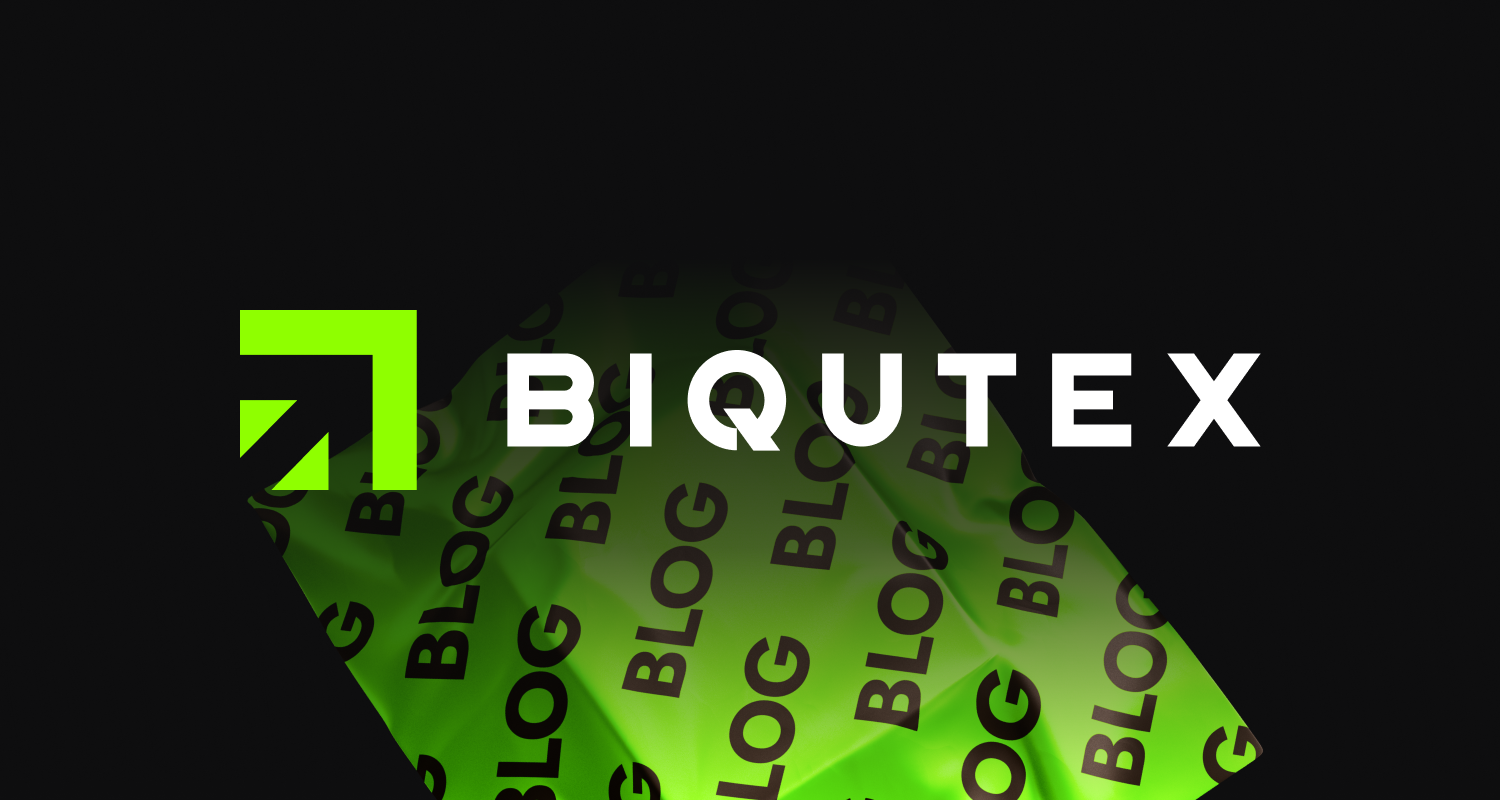 Biqutex Exchange
Biqutex is an innovative crypto derivatives exchange. Trade an extended list of instruments (Perpetuals Swaps, Futures, Options, Calendar Spreads etc.) with up to 125x leverage and deep liquidity!
Sign up for Biqutex Exchange
During the past week there were a number of events in the crypto world that need to be mentioned separately:

Mastercard will enable banks to trade cryptocurrencies
Mastercard plans to announce a program called Crypto Source that will make it easier for banks and other financial institutions to offer cryptocurrency trading. The program will act as a "bridge" between the Paxos cryptocurrency trading platform and banks. Mastercard will also take care of regulatory compliance and security, two contentious points for banks wishing to participate in offering cryptocurrency trading services. Specifically, Paxos will take care of depository and trading services, while Mastercard will integrate these services into the banks' interfaces.
Nubank launches its own cryptocurrency
Nubank, Brazil's largest digital bank by market value, plans to release its own token next year in Brazil, Colombia and Mexico. The token, called nucoin, launched on Polygon, will be available to Nubank's 70 million users in the first half of 2023. It will be distributed freely and used to provide discounts and benefits.
Before launching in the fourth quarter of 2023, Nubank plans to select 2000 users to test token functionality and provide feedback in order to decentralize the product creation process. Previously, Nubank introduced its cryptocurrency trading platform in Brazil in June and reached 1 million users within one month.
Binance receives authorization in Cyprus
Binance, the world's leading crypto exchange by daily trading volume, received regulatory approval in Cyprus. Its local subsidiary, Binance Cyprus Limited, has received Class 3 registration as a Crypto Asset Service Provider (CASP). The permission granted by the Cyprus Securities and Exchange Commission (CYSEC) will allow Binance to offer spot trading, custodial services, staking and card services in compliance with CYSEC's anti-money laundering and counter-terrorist financing (AML/CTF) requirements. Binance's executive vice president for Europe, Martin Brunco, called the registration an important step in the platform's development in Europe and a sign of commitment to the region.
This overview was prepared by the analytics department of the Biqutex, an innovative crypto derivatives exchange. Trade an extended list of instruments (Perpetuals Swaps, Futures, Options, Calendar Spreads etc.) with up to 125x leverage and deep liquidity!